Office Location
All About Realty Of Lake Placid's branch office in Sarasota is shared with the office of Gator Title, who does a lot of our Sebring, Florida closings in their office in Highlands County. Gator recently opened a beautiful office right on Fruitville Rd near downtown Satrasota and we now share the office so we can BOTH keep costs lower and offer YOU savings!
Call: 863-441-2986 or 863-414-0009
TOLL FREE: 877-465-9455

Or email for more information.
---
The office is on the South side of Fruitville just East of Tuttle: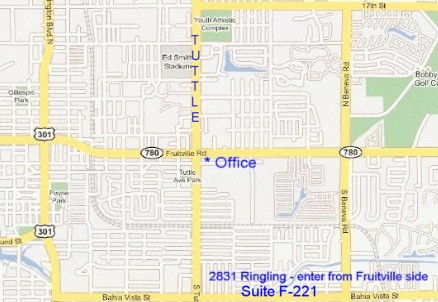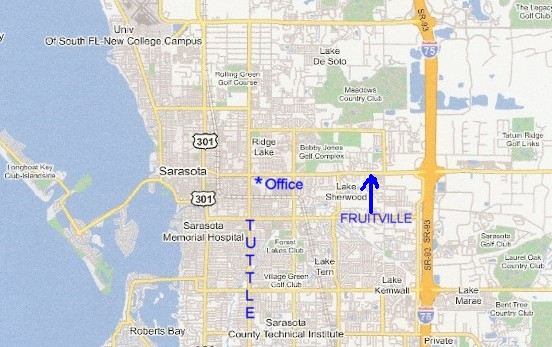 The address is 2831 Ringling Blvd., but the complex runs from Ringling to Fruitville and the office faces Fruitville in Suite F221.
---